NAME: Dries Van Dyck 
AGE:46 
PLACE:Malle/Belgium 
PREVIOUS BANDS:Earsmear/All I Know/Convict 
FAVORITE PUNKBAND ALL TIME:Ramones 
FAVORITE FOOD:Filet pure with belgium fries 
FAVORITE DRINKS: Westmalle Tripel 
FAVORITE SPORT / CLUB: Club Brugge 
DO'S ON TOUR:Drinking, Drinking, Drinking, … 
DONT'S ON TOUR: Drugs 
FAVORITE RECORDS: Cock Sparrer catalogue, Ramones, Social Distortion, Dropkick, Razorblade, … 
LAST RECORD BOUGHT: Iron Maiden 
FAVORITE PLACE TO PLAY LIVE: Monkeys Hamburg 
FAVORITE PUB: 't Molenhuys Westmalle 
SPINAL TAP EXPERIENCE: leaving our bass player behind in Groningen 
BEST FESTIVAL: Hellfest France 
DESCRIBE YOURSELF IN ONE SENTENCE: stuborn 
WHY THIS MEANS WAR: the reason why i still live 
COCK SPARRER VS SEX PISTOLS: fuck the pistols give me cock sparrer plse! 
FREE BEER FOR THE PUNKS: WHY? Westmalle Tripel, simpel : the best beer on eart 
FAVORITE PIN UP STAR: a lady 😊 
FAMOUS LAST WORDS: enjoy life tot he fullest, it's way the short!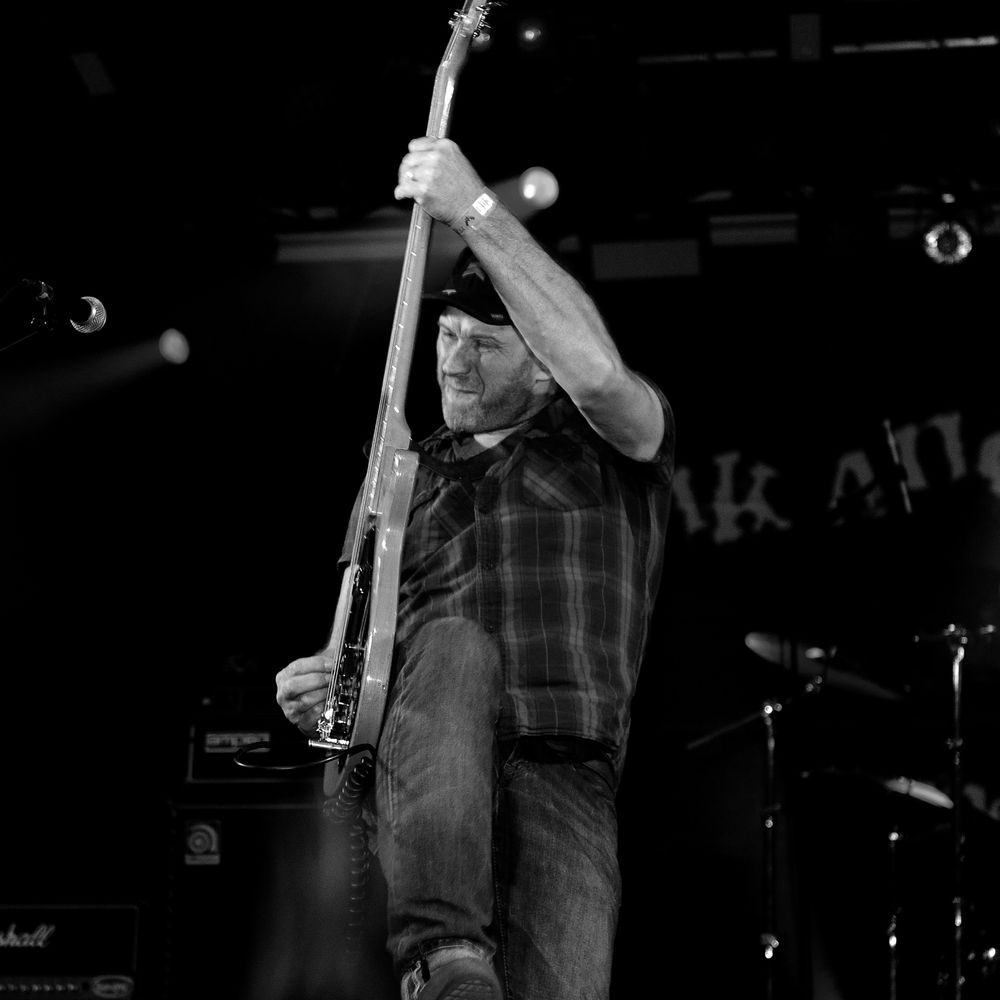 Q@A STEVE
BASS
Name – Steven Aldridge 
Age – it begins with 5 
Place – Hinckley , Leicestershire U.K.  
Previous band – I still play for Chron Gen until our final big farewell show in August  
Favourite punk band of all time . Difficult question but  I'm going to go with Rancid for the sheer longevity and high consistent quality of their output .  
Favourite food – good healthy  home cooking  
Favourite drink – pints and then some more pints  
Favourite sport / club  - Coventry city football club .. the famous sky blues 
Do's on tour -  give it 100% . The full bollox 
Don't do on tour . Don't lose that Fender Bass  !!! 
Favourite records . I prefer to look forward rather than back so my current favourites are new bands . Albums speed kills and mutts nuts by Chubby and the gang and retaliation by The Chisel .  
 Last record bought . The punk masterpiece 'comfort to me ' by Amyl & the Sniffers  
Favourite place to play live . Rebellion festival Blackpool  . No better feeling than playing to your friends and peers  
Favourite pub . I owned a bar/ music venue called Karns bar for 15  years . It will never be beaten  
Spinal tap experience . This will happen on my first TMW tour with GBH … guaranteed ! 
Best festival . Rebellion … by miles 
Describe yourself in one sentence . Passionate punk rock obsessive  
Why this means war ? . I was lucky enough to catch their set at  punk and disorderly Berlin . They blew me away and I thought they were a band of huge global  potential , so when I got the phone call to join .. there was only one answer ! 
Cock sparrer vs sex pistols . RAMONES MAN !… seriously pistols although I am more likely to listen to a Sparrer record  
Free beer for punks why ? … no , let them have Buckfast ' brewed by monks , drank by punks ' 
Favourite pinup star .  Star ? Bob Odenkrirk ( better call Saul ) he is not my pinup though . Amy Taylor can have that dubious honour .  
Famous last words – " what happens if I press this button ? "